​​Affirmative Action: To Admit or Not to Admit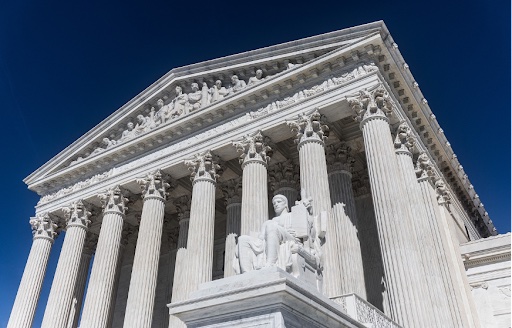 Are prestigious institutions advocating for inclusivity or are they hurting certain applicants due to their overrepresentation?
Housed within each college application file are essays, test scores, and other identifying information used to determine which students will get a congratulations message. For years, race has been factored into the college admissions process through affirmative action, but the outcome of two Supreme Court cases could affect how universities consider such information in their review process and representation in schools.
While college applicants worked to meet their Nov. 1 deadlines, the U.S. Supreme Court heard oral arguments from Students for Fair Admissions (SFFA), challenging affirmative action programs at Harvard University and the University of North Carolina at Chapel Hill. The nonprofit organization led by conservative activist Edward Blum, known for opposing race-based laws, claimed that the two universities discriminate against Asian-American students, who are overrepresented at many elite universities, and place underrepresented minority groups at an advantage. The SFFA also alleged that the schools disregard other practices that would allow them to foster diversity on their campuses.
Affirmative action encompasses a group of policies that use various aspects of identity, including race, gender and age, to improve access to opportunities. For over half a century, colleges and universities have utilized it to promote equal access to higher education and address the racial inequalities and structural barriers that continue to exist in American society. At Harvard and UNC-Chapel Hill, such policies are employed to form a diverse student body.
In past cases revolving around affirmative action, the Supreme Court has upheld these policies, but the end of race-based affirmative action isn't out of the picture, with many predicting its elimination in college admissions. After conservative Supreme Court justices expressed that they were willing to do away with it, how the decision could impact future applicants and student populations at various institutions is raising numerous questions.
In response to the cases, many students are providing their take on affirmative action in college admissions, some of which include PHS students.
"There have been concerns about affirmative action negatively affecting certain groups of people. As a South Asian-American myself, I acknowledge the hand this plays, however, I find it important to recognize the vital need of affirmative action within higher level education," said junior Pallavi Sundaram.
In addition to explaining affirmative action's importance in ensuring educational equity for underrepresented groups, Sundaram also asserts that racial discrimination creates disadvantages for certain students of color.
"It is simply a response to the unjust systems we have in place currently in the United States," said Sundaram.
"I think affirmative action is beneficial because it encourages diversity on college campuses, which allows students to immerse themselves in different perspectives," said senior Aliana Bennett.
The Supreme Court's ruling on affirmative action is expected this summer.