What's Next For Seniors?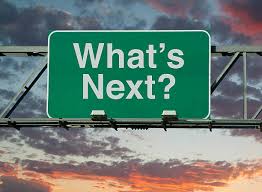 As a senior there is no more getting up at 6 a.m. No more procrastinating on homework assignments. No more worrying about going to classes you don't like. It's over now, but what next?
For most of us we've been in the routine of going to school for the last 12 to 13 years of our lives. It is now coming to an end, we're about to graduate. We're finally adults. We have freedom. No more high school. 
But what does this mean? A lot of us will head on to college. Different classes, teachers, people. Some will just go straight into a job or maybe take a year off to have time for themselves or even join the military. 
In this day and age there are opportunities for everyone. For Olivia Welch college is the way to go. Welch will be attending the University of Kentucky to study Animal Sciences.
"I chose Kentucky because the moment I stepped onto campus I felt safe and at home," said Welch.  
After college she would like to open her own clinic and shelter.  
"I want to do this so we don't have to be the ones that choose which animals get to live in order to make room for another."
Andrew Janes will be taking a gap year. He will be attending WVU to study education after his gap year is over. 
"I'm choosing to take a gap year, mainly to save up money and to give myself a lot of time to experience life without school for a little bit." said Janes. 
Some, like Adam Teters, will go straight to work. "The job I want to do when I get out is become a personal trainer," said Teters. "I've always loved training people and teaching them about lifting and seeing their progress and their goals happen."   
Even though high school is coming to an end, our lives are just beginning.