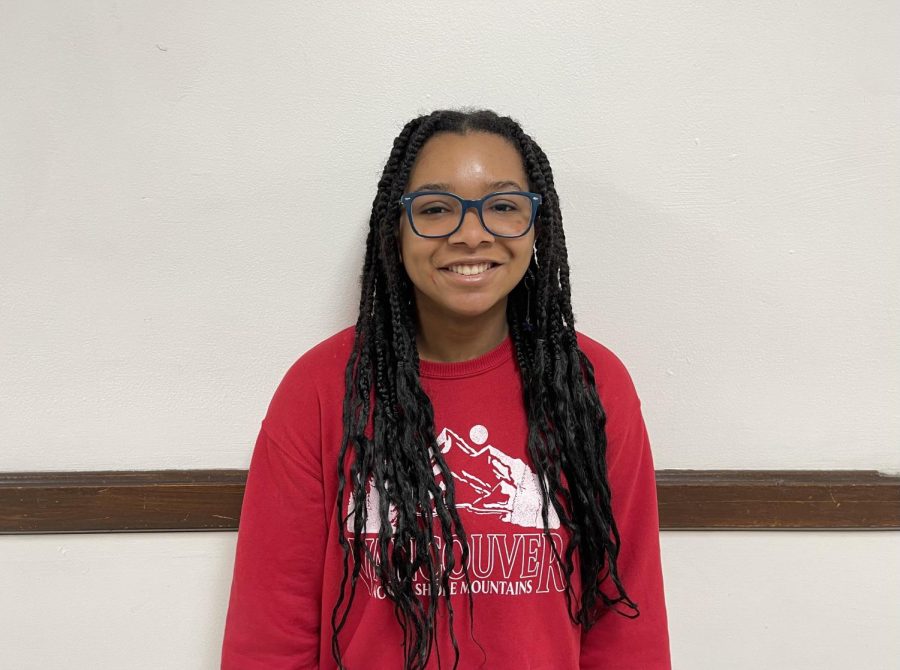 Franchesca Jackson-Terrell, Sophomore
Interested in pursuing a career in space science, sophomore Franchesca Jackson-Terrell is fascinated by the field of astrobiology.
"What made me interested in space science was my science class last year," said Jackson-Terrell. "The subject really spoke to me, and I realized in the future I would like a career in it."
Outside of the classroom, Jackson-Terrell is an active member of the Diversity Student Union, a club dedicated to encouraging culture awareness in the community.
"I like this club because I get to learn about different cultures and traditions around the world," she said.
Possessing a deep appreciation for art, Jackson-Terrell recognizes the capabilities it has for those who participate in its creation.
"One specific thing I like about art is you can express how you feel through color," said Jackson-Terrell.
An avid nature lover, Jackson-Terrell also enjoys going on hikes with her family and being outside in general. In her free time, she enjoys reading and completing puzzles.