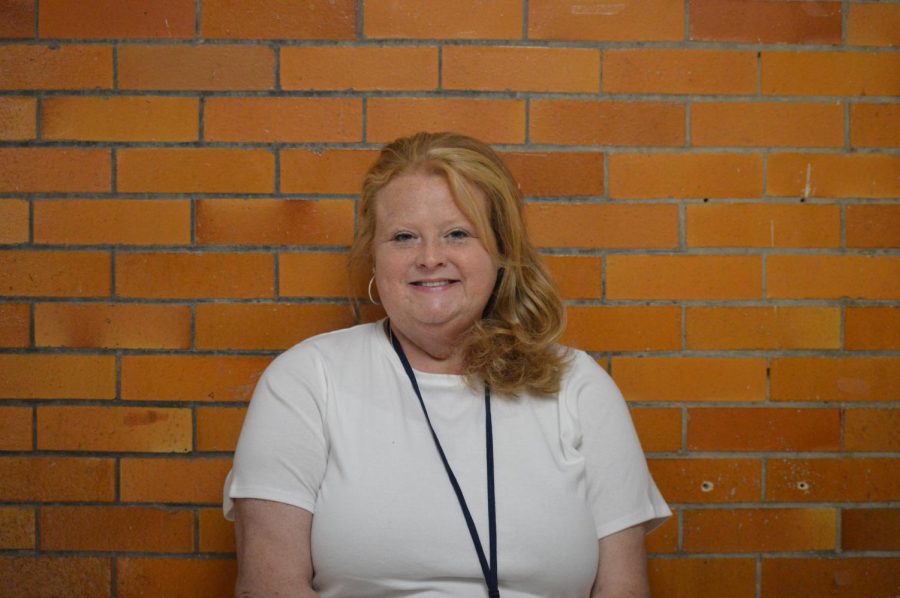 Elizabeth Proffitt, teacher's aide
Q: What are you teaching here?
A: I am working in the CIWP (Community Integrated Work Place) classroom. It is where we take students out to the workplace. They learn what it is like to have a job and work with employers.
Q: Where were you teaching before?
A: I was working in the Transportation Department. I was a bus aide on a special needs bus.
Q: What brought you to PHS?
A: I worked as a bus aide so I could have a flexible schedule due to my mother being extremely ill. When she passed away, I took the job at PHS. It is the job I have always wanted to do.
Q: How long have you been teaching?
A: This is my 23rd year working for Wood County Schools.
Q: What are you most excited about this year?
A: Being able to show a student how to accomplish something they didn't think they could, then seeing them conquer it.
Q: How would you describe your teaching style?
A: Very hands on! I also like to laugh and have fun.
Q: What is something you want your students to know about you?
A: I am very easy-going. I will help you with anything. Just ask!
Q: Why did you become a teacher?
A: To help kids be the best they can be. Also, I had some amazing teachers when I was young.
Q: Do you have a quote you live by?
A: "If you don't believe in something, you'll fall for anything!"
"It can't rain all the time." (The Crow)
​Q: Do you have any hobbies outside of school?
A: I love gardening, shopping, flea markets, yard sales, playing with my dogs, traveling, going to concerts, and hanging out with my  friends, family.
Q: Do you have any advice for your students?
A: Always try. Even if it is new, you might not be good at it, but at least you tried.