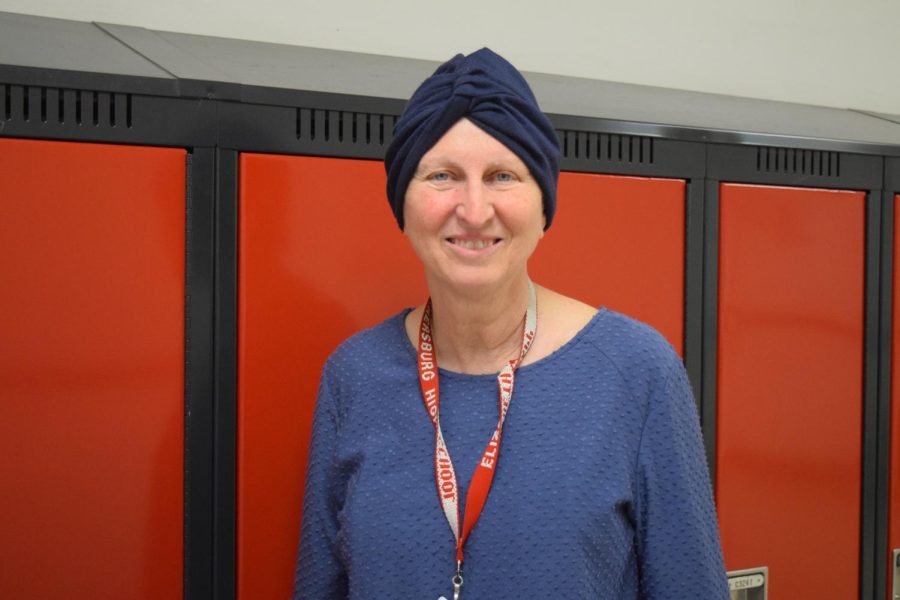 Beth Knapp, health teacher
Q- How long have you been at PHS? 
A- I've been here since 1999, so 23 years.  
Q- Why did you want to be a teacher? 
A- All my life I've absolutely loved working with kids. So I've known I wanted to do this since I was 10 years old. I just love watching people learn something new and watching them grow.  
Q- How long have you been teaching? 
A- I've been teaching 43 years and then I substituted for four years before that.  
Q- Favorite memory? (Of the school, teaching)  
A- I can't say that I have a favorite memory, but my favorite thing is the end of the year where everyone is so surprised at how much they've learned from the beginning of the year.  
Q- What's something you'll miss? 
A- Oh my gosh I'll miss the kids, I'll miss them terribly.  
Q- What's the plan after retirement? 
A- I have hundreds of things that I have to do and I have family members who need me.  
Q- Describe your career at PHS in one word. 
A- Oh! One word, awesome.  
Q- Are you an alumni of PHS? 
A- I am not an alumni. I'm from Pennsylvania. 
Q- What advice would you give students? 
A- Make sure that they know that hard workers are the ones that are the most successful in life. Not the people who learn the fastest, the ones who are the hardest workers. And never give up.  
Q- What's something that your students would be surprised to know about you? 
A- Hm, I don't know. I pretty much tell them everything, so I don't think there's anything they don't know.