Thespians Hold Practice Performance Ahead of WV Thespian Festival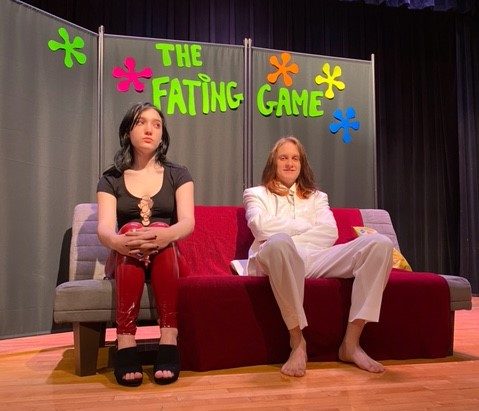 On Friday, March 18, Thespian Troupe #264 will hold a performance of "Don't Fear the Reaper" during 8th period in the auditorium. In order to attend, students will need to purchase a $2 ticket in room 211C, and there will only be 200 tickets sold. Students may purchase a ticket for someone else, but they must know their student ID number.
"Don't Fear the Reaper" is a one-act play following the events of the day the Grim Reaper, played by sophomore Elijah Conger, is fired, as he completes the last executions of his career. Throughout the play several characters are introduced, including God, Satan, and the reaper's replacement, Jeremy, giving the opportunity for students to see several of their peers acting, maybe for the first time.
"'Don't Fear the Reaper' is a comedy about the cycle of life and death, and the difficulty of doing the right thing," said Bastet Zyla."I'm so excited to perform for the school again; I really missed it." Zyla is an officer for the 2022 West Virginia Thespian Festival, and is playing the role of Satan.
"I'm very happy that we have the opportunity to perform this play at states this year, as my sophomore and junior years we were unable to do so due to COVID," said senior Simon Strobl, who will perform as Jeremy, the prospective new reaper. "It's been a great experience so far, and I'm super stoked that for my senior year we were able to make it to states."
This performance will give the student body a chance to view the troupe's play before they perform at the West Virginia Thespian Festival at Marshall University in Huntington. Commonly known as the WV ThesFest, the event will take place March 24-26, and Thespian troupes from across the state will have a chance to perform and receive feedback to improve their skills.
"Everyone should come out to support PHS's Thespian troupe in their showing of 'Don't Fear the Reaper'," said sophomore Pallavi Sundaram, designer of the 2022 WV ThesFest logo.