Elective Spotlight: History of Rock & Roll
History of Rock & Roll is a new elective available to all 10th through 12th grade students. It is a class full of music and fun activities.
Mr. Bob Franklin teaches History of Rock & Roll, along with Credit Recovery and Music Appreciation. However, History of Rock & Roll is his favorite. He and Mr. Dave Woody came up with the idea for the class last year; this is the first year it is being offered.
"We created the class because so much of our modern history is reflected through music," explained Franklin.
Due to a decrease in in-person school attendance, some electives could possibly get cut next year if not enough students sign up for them. Franklin currently only teaches one section of History of Rock & Roll with 19 students. However, he is open to offering more sections next year if the demand is there. Franklin believes the class is an enjoyable learning experience. "We've designed this class to be fun. Perhaps it can be a little challenging, but I wouldn't call it too difficult at all," said Franklin.
This year, Franklin has been using the Time Life Video series The History of Rock 'N' Roll that aired on PBS and BBC in the 1990s for his class. He has based his lessons and class discussions off of these videos, as well as other documentaries and concert videos.
"My favorite thing about the class is all the great music and finding out what students are listening to today. I've heard some really interesting stuff suggested by my students that I normally wouldn't have been exposed to. I'm sure I've introduced some music to students that they didn't know existed," said Franklin.
Junior Harper Lawrence took the class first semester. She enjoyed the discussions they had about music and how rock & roll influenced other genres. Lawrence described it as a "super fun class" and not difficult at all.
"My favorite thing we did was create a Spotify playlist. Each student chose a song to add to the playlist. We took a class period to listen to it," explained Lawrence.
COVID-19 has changed Mr. Franklin's plans for the class slightly. In the future, he hopes to organize a field trip to see a concert.
He hopes students seeking electives consider his class for next year. "If you enjoy rock & roll music, and you want to study it, listen to it, talk about it, and share with others the specific artists you are into, than this class is for you," Franklin said.
Leave a Comment
About the Contributor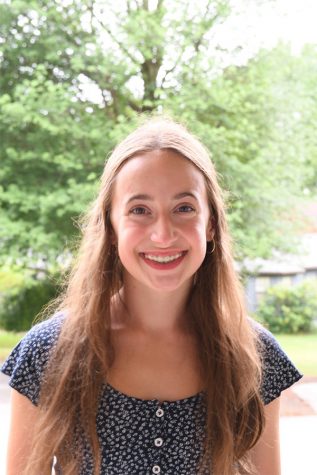 Anna Martin, Staff writer
Anna Martin is a junior and a lover of the outdoors. In her free time, she enjoys swimming, running, skiing, and dancing. She also enjoys playing with...